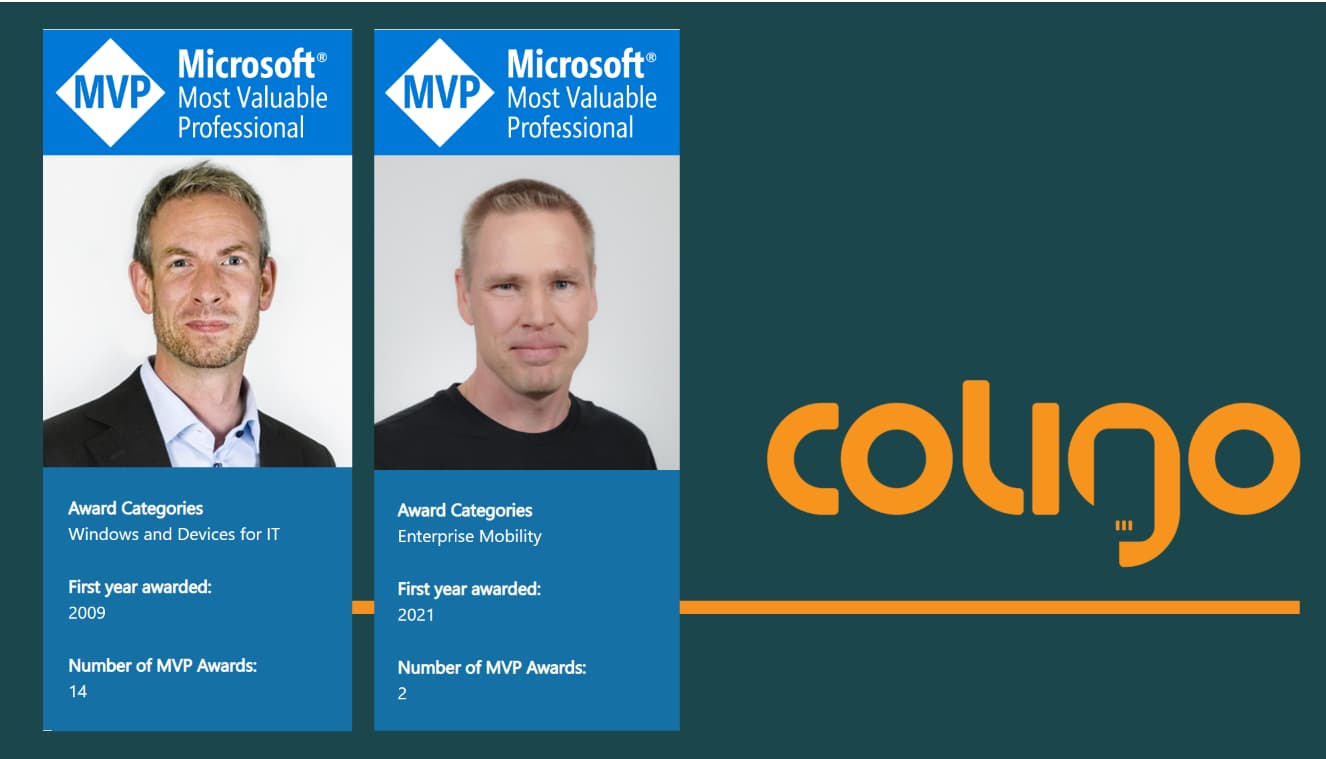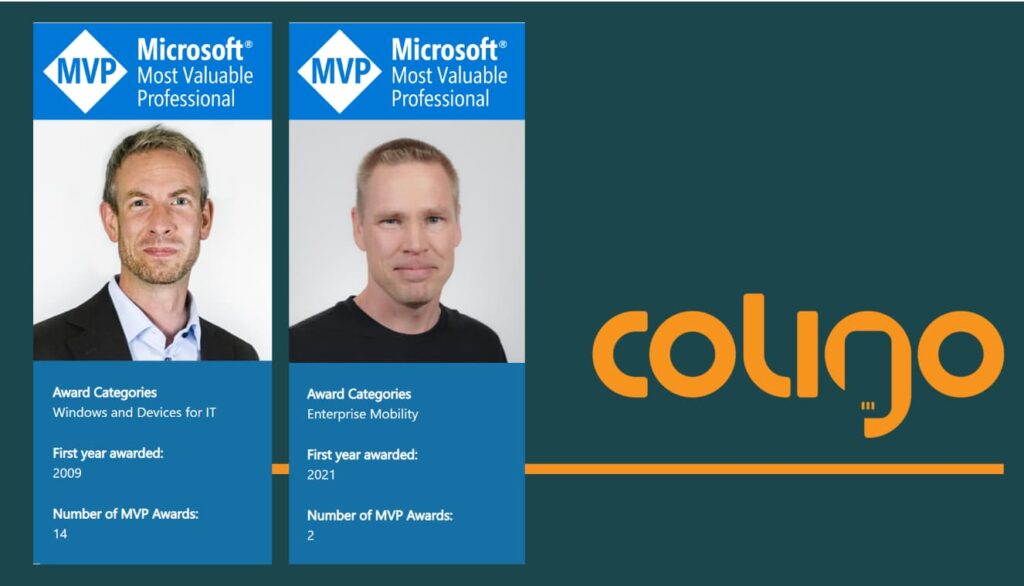 Coligo wishes our colleagues Andreas Stenhall and Torbjörn Granheden a big congratulations on the renewal of Microsoft MVP awards.
We are incredibly proud of you and everything you contribute to help organizations and individuals with your experience and insights. Well deserved that you are awarded this 1 more year.
Andreas Stenhall MVP Windows and Devices for IT which is it for the 14th year in a row and Torbjörn Granheden MVP Enterprise Mobility for the 2nd year in a row. This is proof of everything fantastic you contribute to the market and your deep knowledge of Microsoft services.
We are constantly looking for talents who have a great drive and want to be the best in their fields. We have a perfect platform for our employees to reach their full potential. Is this you? Feel free to send in an application for vacancies. If there is nothing announced right now, feel free to submit an open application.